Ready to show your school pride! These durable decals are perfect to put on a water bottle, binder, or the back window of your car. Proceeds go right back into Wolf Branch PTC and the highlighted Wolf Branch organizations. Thank you for purchasing through this site. All Items will ship or be available to pick up a couple weeks after the store closes.
https://wolfbranchdecals.itemorder.com/shop/sale/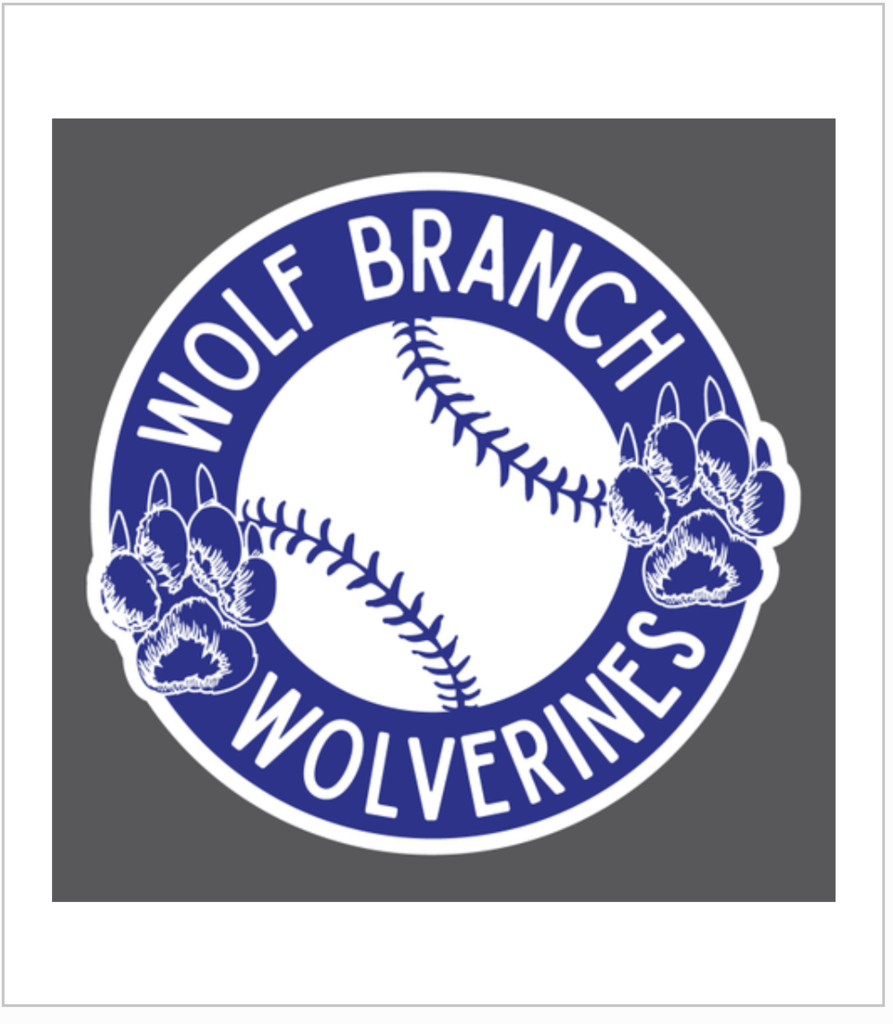 Swansea Park Board and Patriots Present DRACULA SPECTACULA Sat., October 29, 2022 from 4:00 - 8:00 p.m. (approx). Mel Price Park 1501 Caseyville Ave., Swansea, IL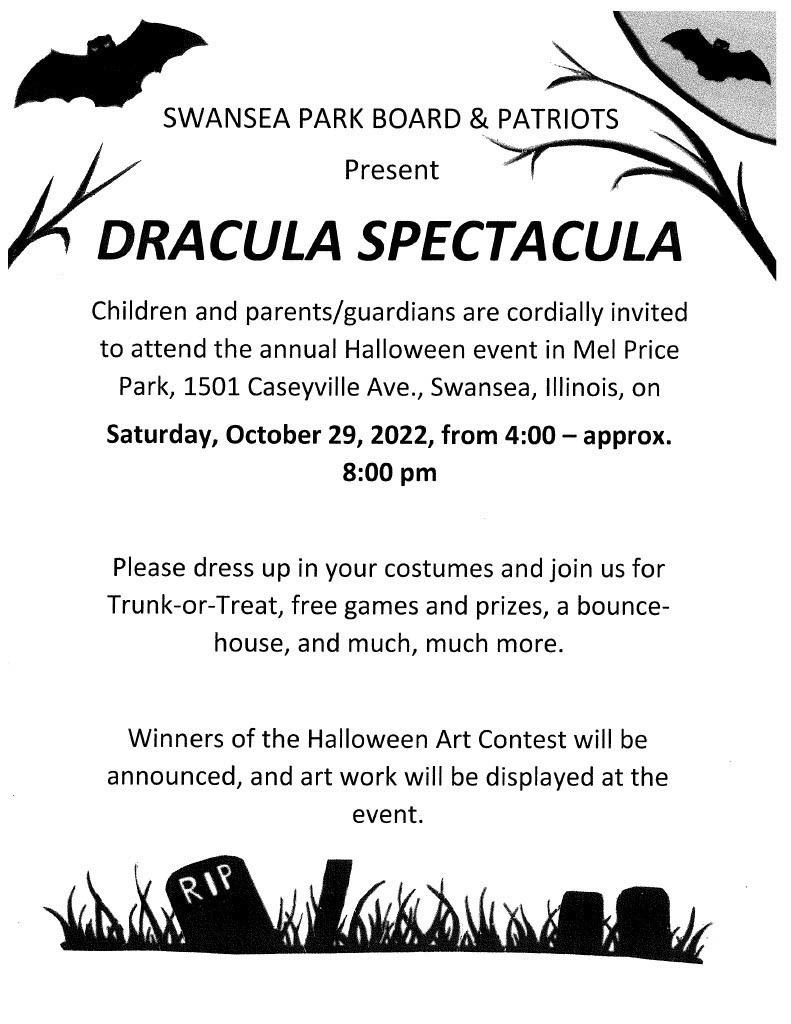 Congratulations to Henry Kohlenberger who placed 5th at State today!!! Awesome job Henry!! 🏅💙🐾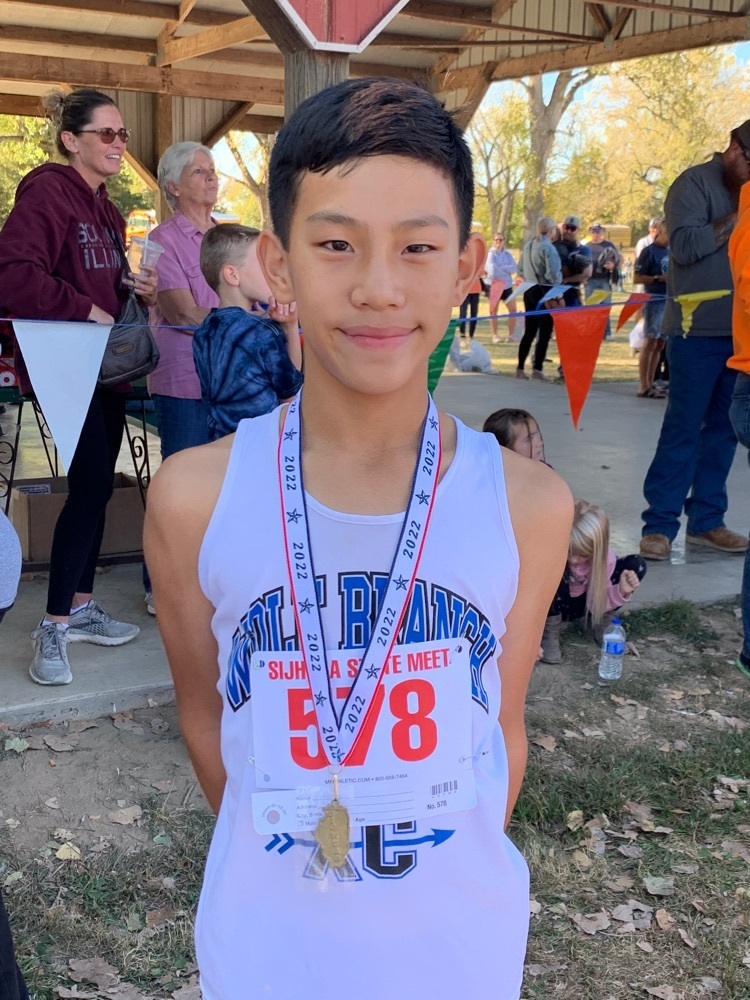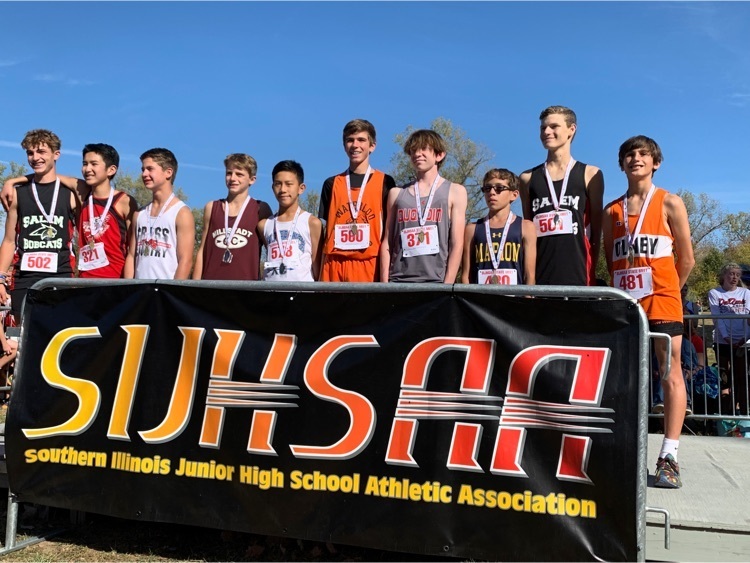 Good luck to our 2 WBMS students who are running cross country for State today!! Go Caroline Smith and Henry Kohlenberger!!!! 💙🐾

WBMS students did a great job performing "Rainbow Fish" tonight! Come out and see their play tomorrow night at 7:00 p.m.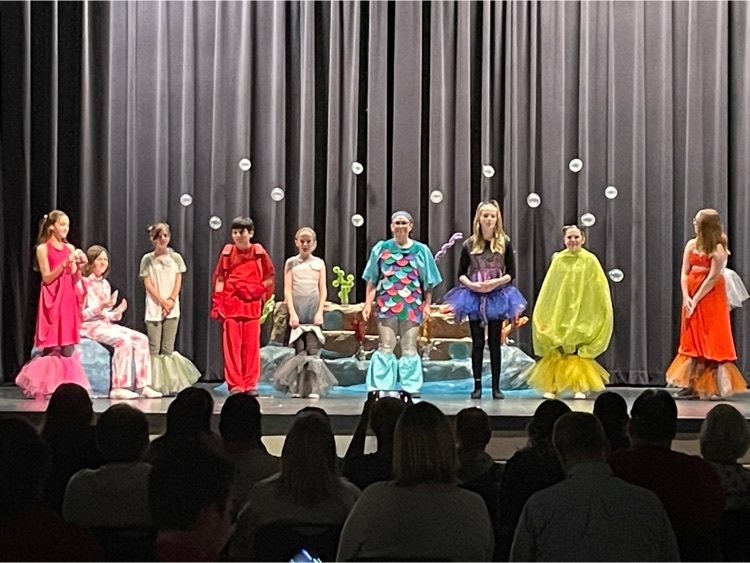 Fall Festival Pictures Needed for the 2022/2023 School Yearbook If you took pictures at the Fall Festival on September 30, 2022, please upload your pictures to this link:
https://plicbooks.com/go/2TLEMZ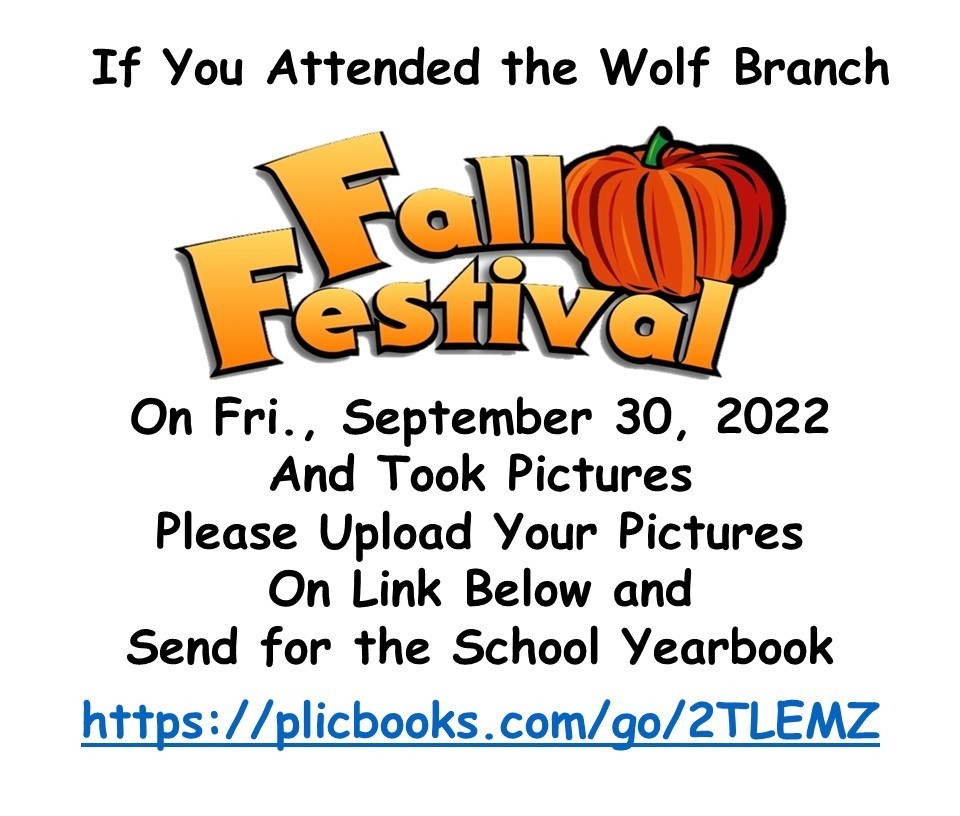 Wolf Branch Sports Boosters Daddy Daughter Fall Dance Fri., November 4, 2022 6:00 to 7:30 p.m.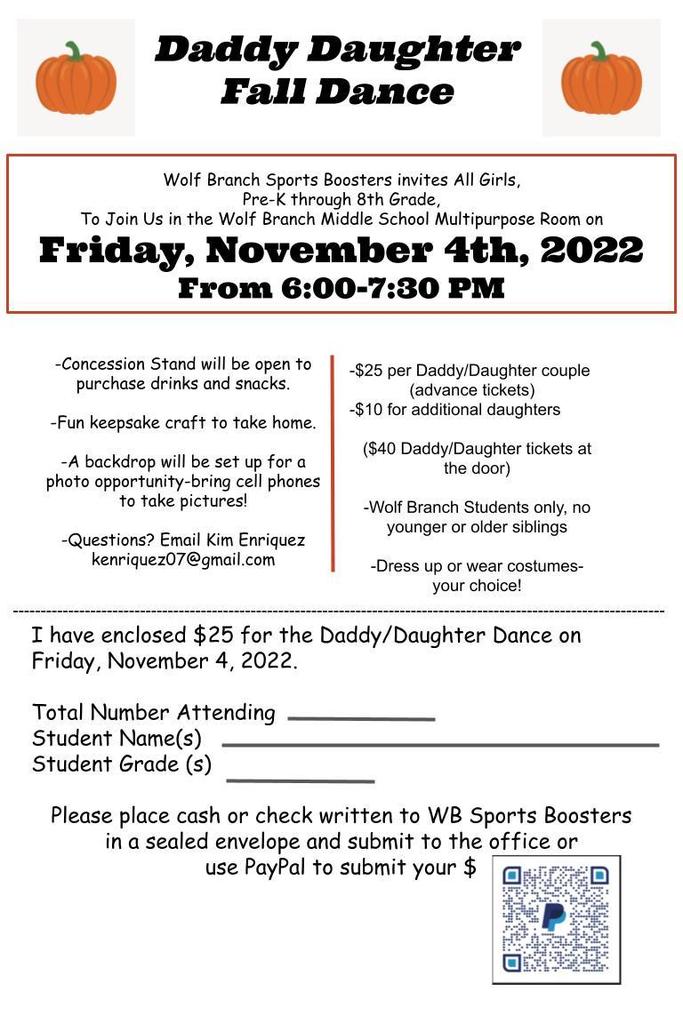 Mrs. Kellmeyer speaking to her 5th grade parents about math curriculum and expectations.

Congratulations to Mr. Crook on receiving the Emerson Excellence in Teaching Award! 🍎 Very well deserved!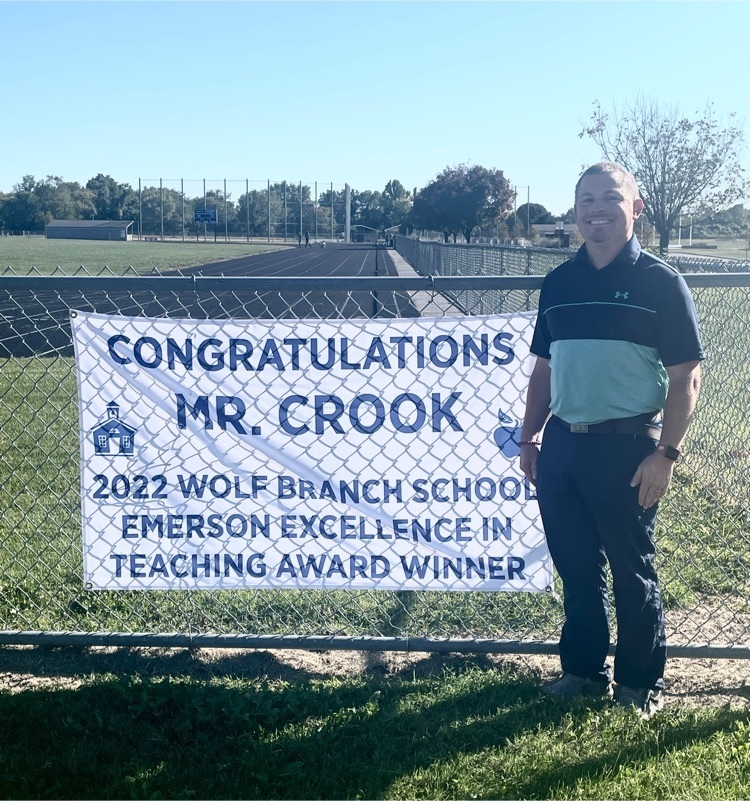 Wolf Branch Boys & Girls Basketball Tryouts 5th thru 8th Grades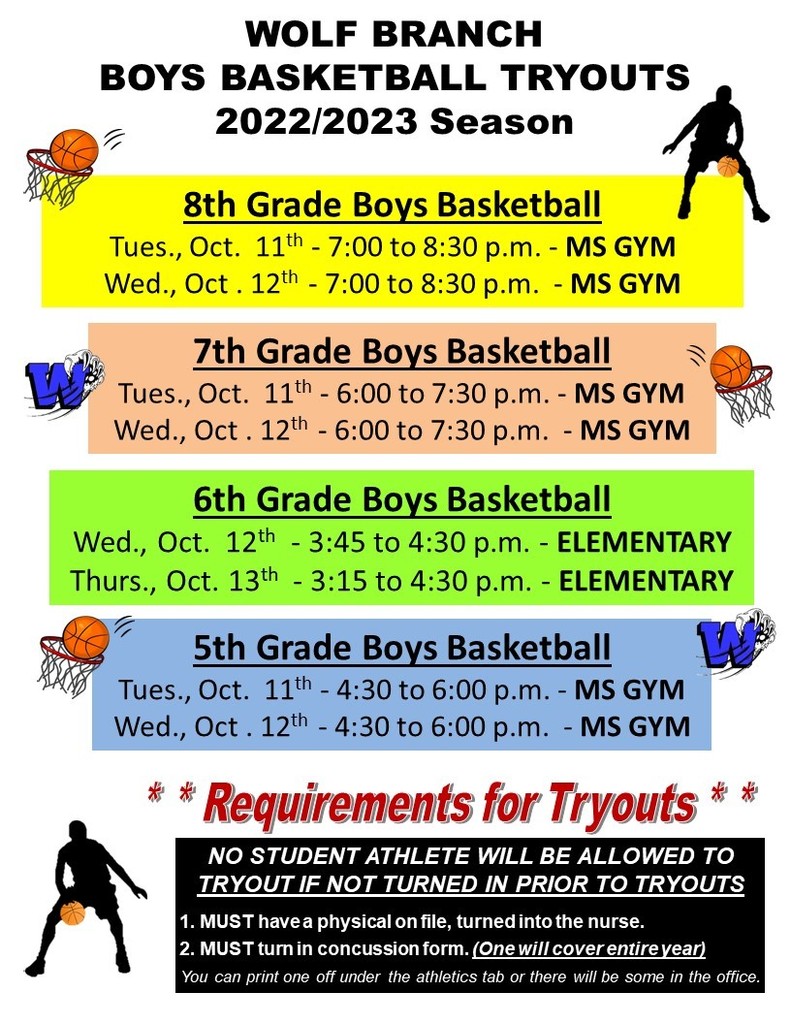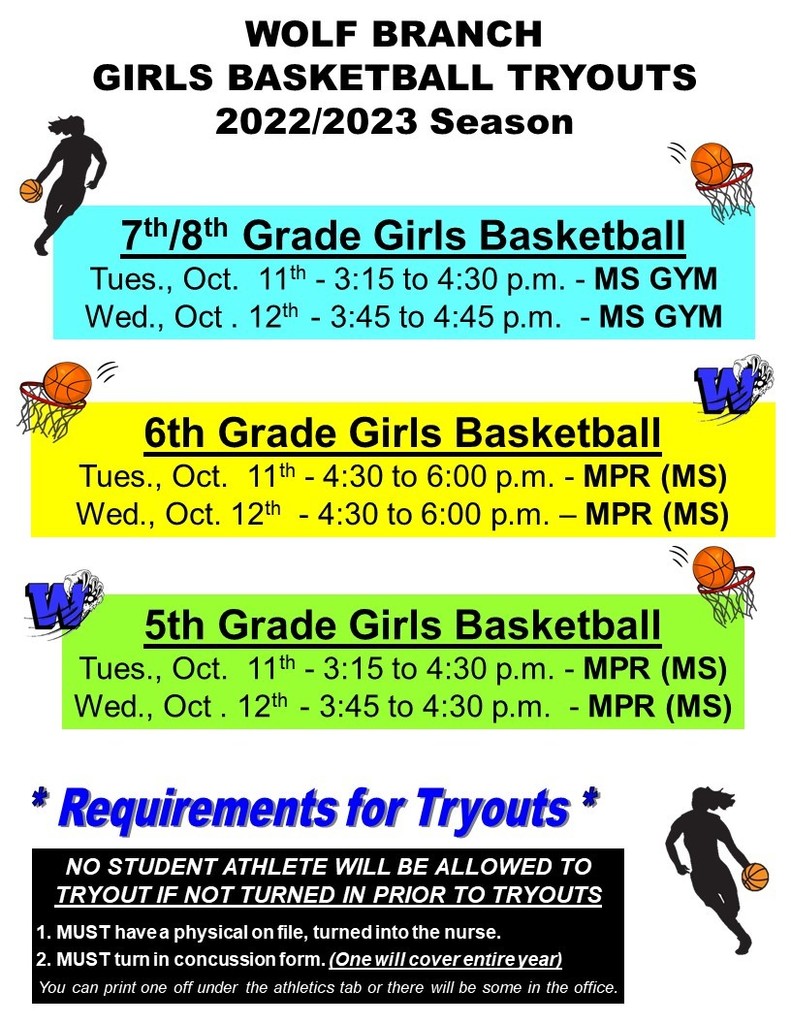 Wolf Branch Needs You! Substitute Custodian Position $16.00 per hour Come Join Our Team!!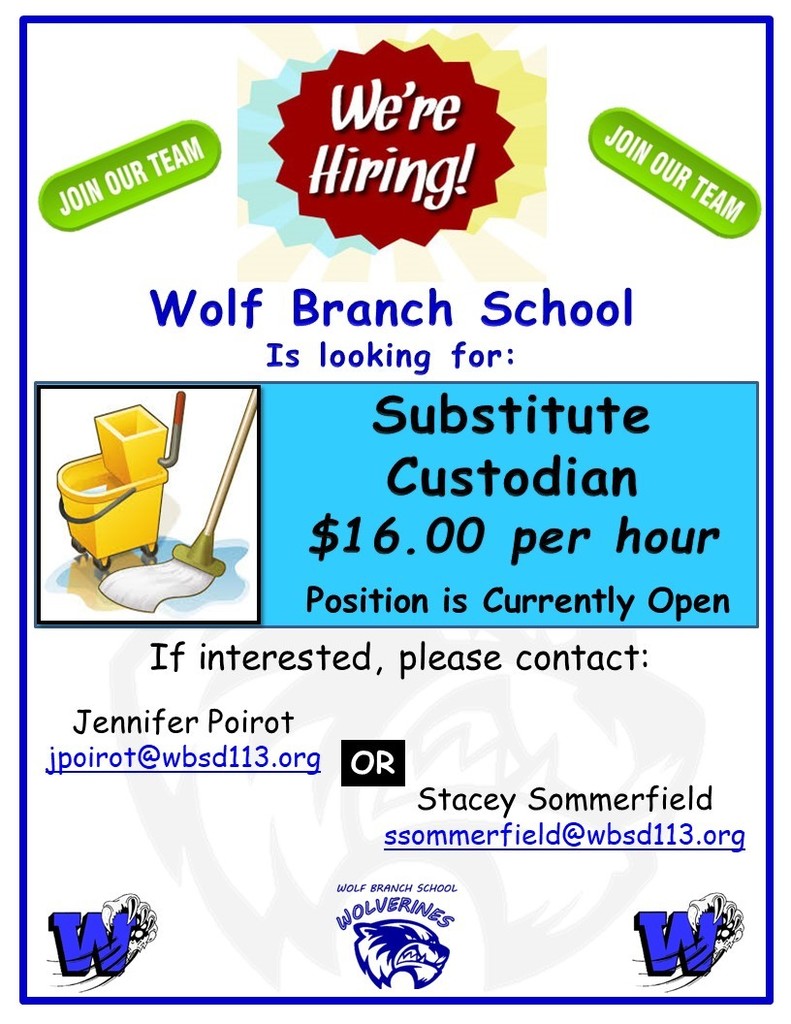 **Reminder‼️ Tomorrow we will be dismissing early. Elementary school: 2:00 Middle School: 2:10 Hope to see you at Fall Festival!! 🍁

Wolf Branch October, 2022 Lunch Menus Elementary School REVISED Middle School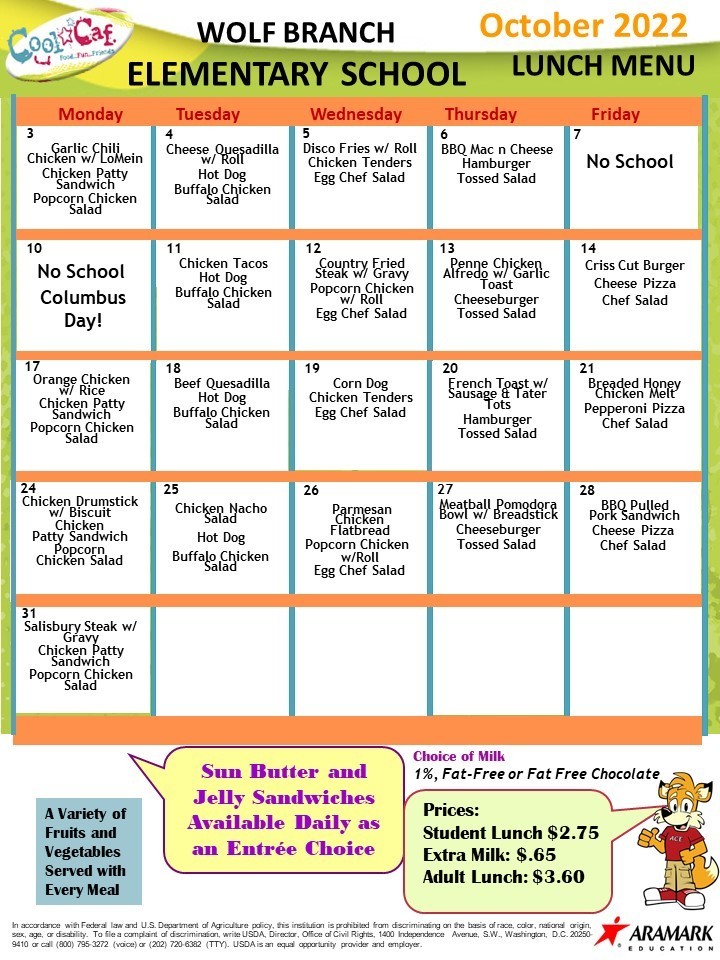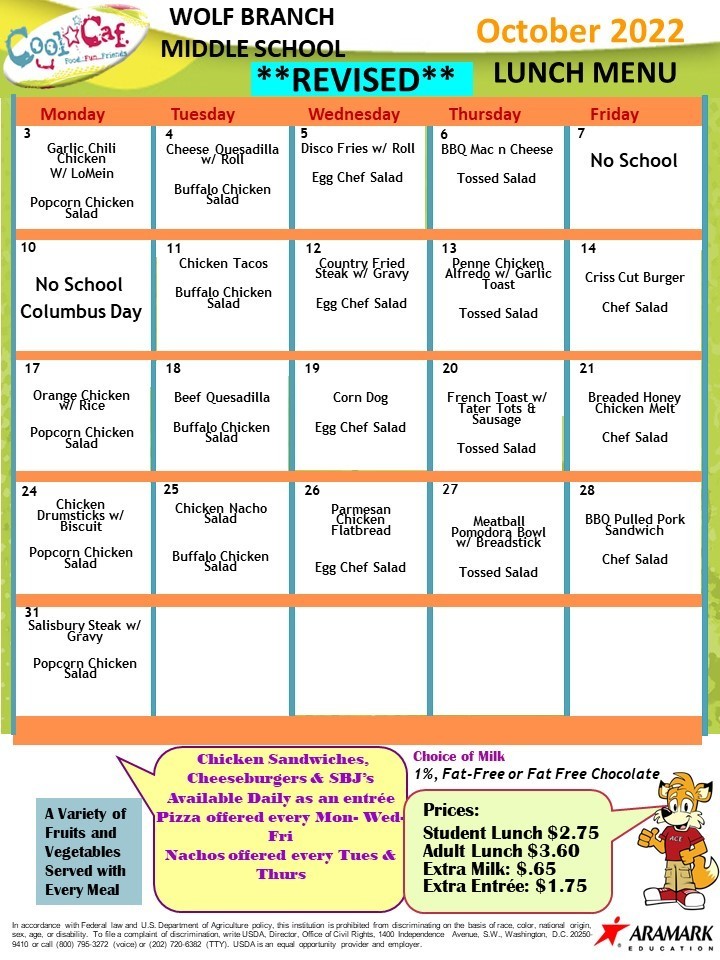 📣 Attn: Wolf Branch families 📣 We're in the final Fall Festival stretch here -- We REALLY NEED volunteers for the following game slots to cover the games for the evening: Shuffle Bowl: 6:00-6:30 Roller Ball: 3:30-4:00, 5:00-5:30, 5:30-6:00 Baseball Sports Wheel: 5:00-5:30, 6:30-7:00 Mini Golf: 3:30-4:00 💙Please consider volunteering for a 30 minute time slot. If you have any trouble signing up through our website wbptc.com, please email Natalie at
wbptcpresident@gmail.com
. Thank you, thank you, thank you!!💙

Wolf Branch Elementary School Pictures Thurs., October 6, 2022 Order On-Line at Inter-State.com/Order Using Code 70250NA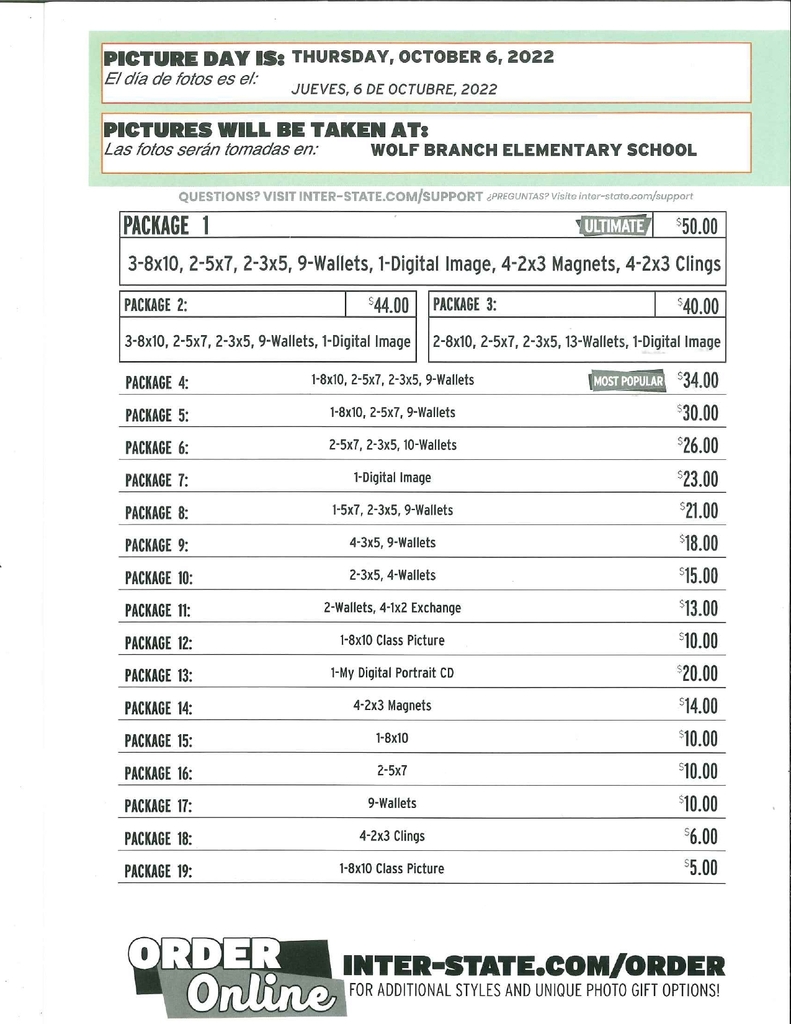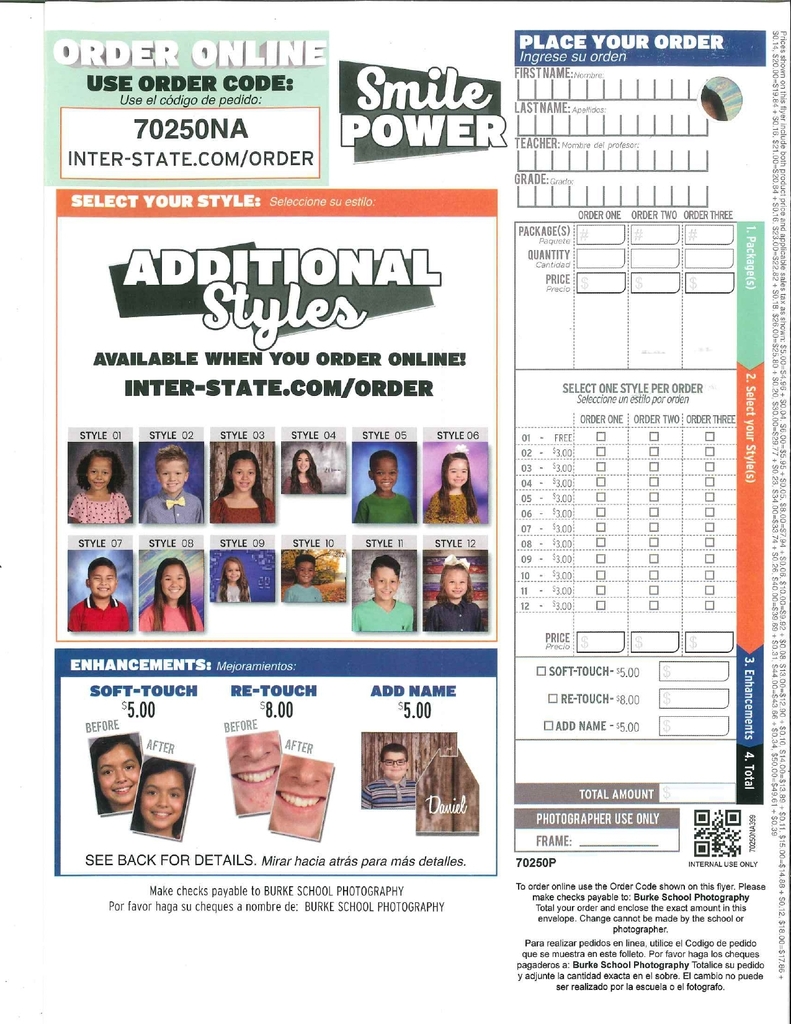 Thank you for stepping up, WB family!! Our Fall Festival slots are filling up, but we still need 30 minutes of your time on Friday to make this event a success! Please consider visiting wbptc.com and volunteering for: 1. ticket sales 2. spirit wear 3. games: Shuffle Bowl, Roller Ball, Baseball Sports Wheel, and Mini Golf 4. Pie Baking Contest (we treat the teachers and drop off pies for them to judge at each school). Winners receive recognition and ribbons!

🍁 Fall Festival Volunteers NEEDED 🍁 💙 Games: Please consider volunteering for a 30 min time slot! Your WB children who are currently in high school are welcome to help for volunteer hours, too! While some WB clubs run games and staff them themselves, we desperately need volunteers to run the games listed on our site, or we won't be able to offer them for the children. Don't worry—all instructions for the games will be at each booth and students choose prizes there too. We make it EASY for you and fun for the kids! 💙 Ticket sales: We need all slots full to keep ticket sales and pickups at will call running smoothly. 💙 Spirit Wear: Grab a friend and help us sell some WB t-shirts and sweatshirts for 30 min! Thanks for considering 💙 Sign up at WBPTC.com

Congratulations to the girl's softball team on being regional champs! 🥎💙🐾 State-bound!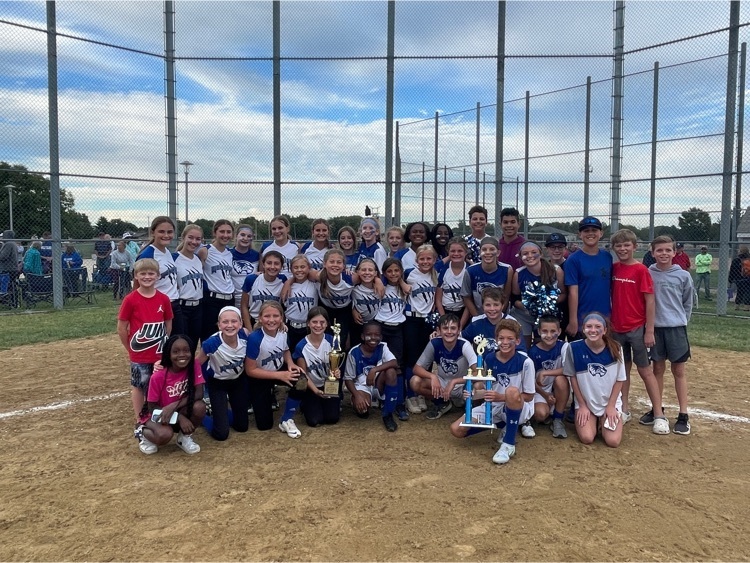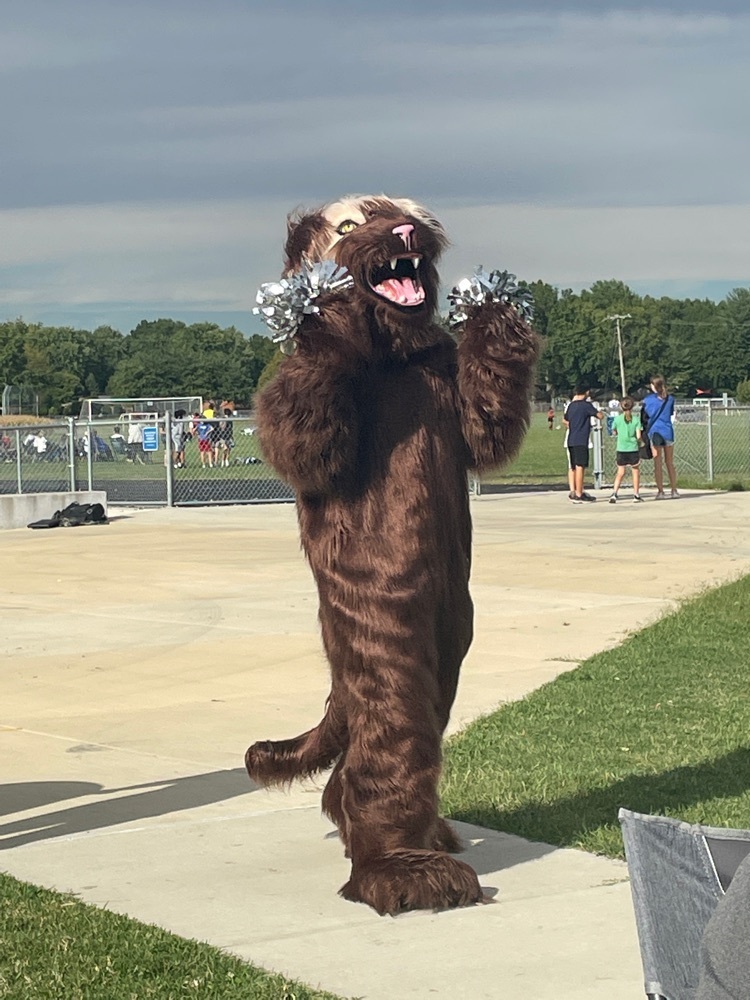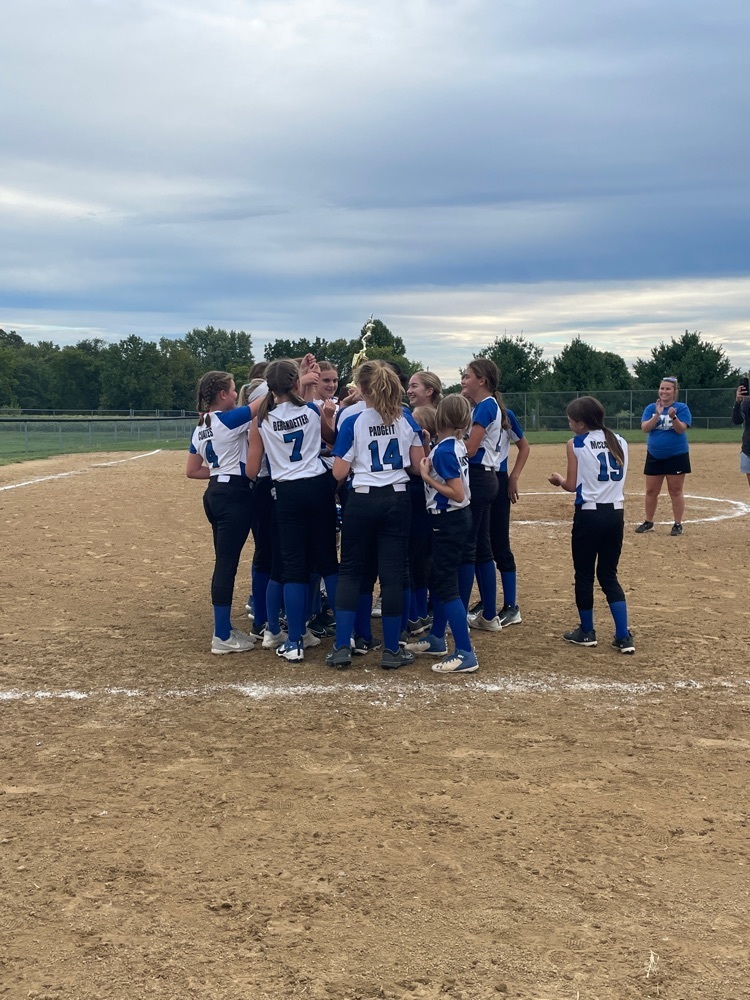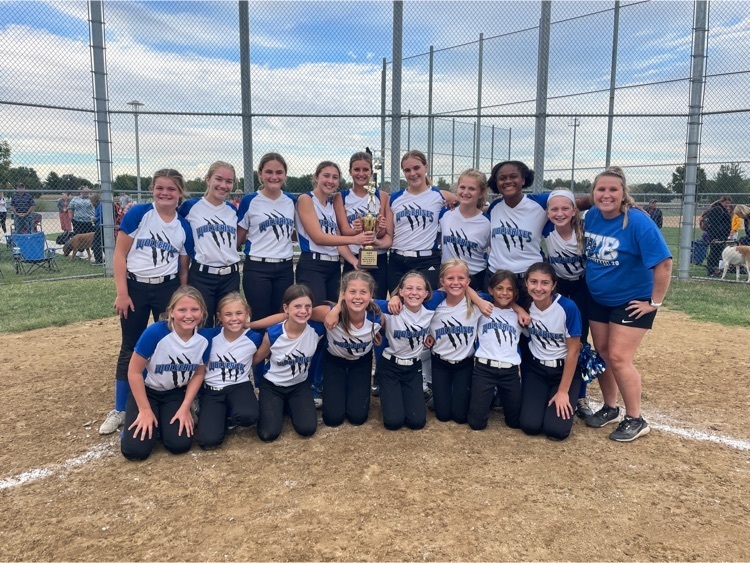 Congratulations to our soccer team!!! Belle Fair Conference Champs! ⚽️💙🐾 Way to go Wolverines on a great season!